Our new TG shafts are finally available
Our new Joker, Jailbird SL and Jailbird Pro shafts might be the perfect fit for you. Click trough our simple Fitting Tool to find out if they fit your swing.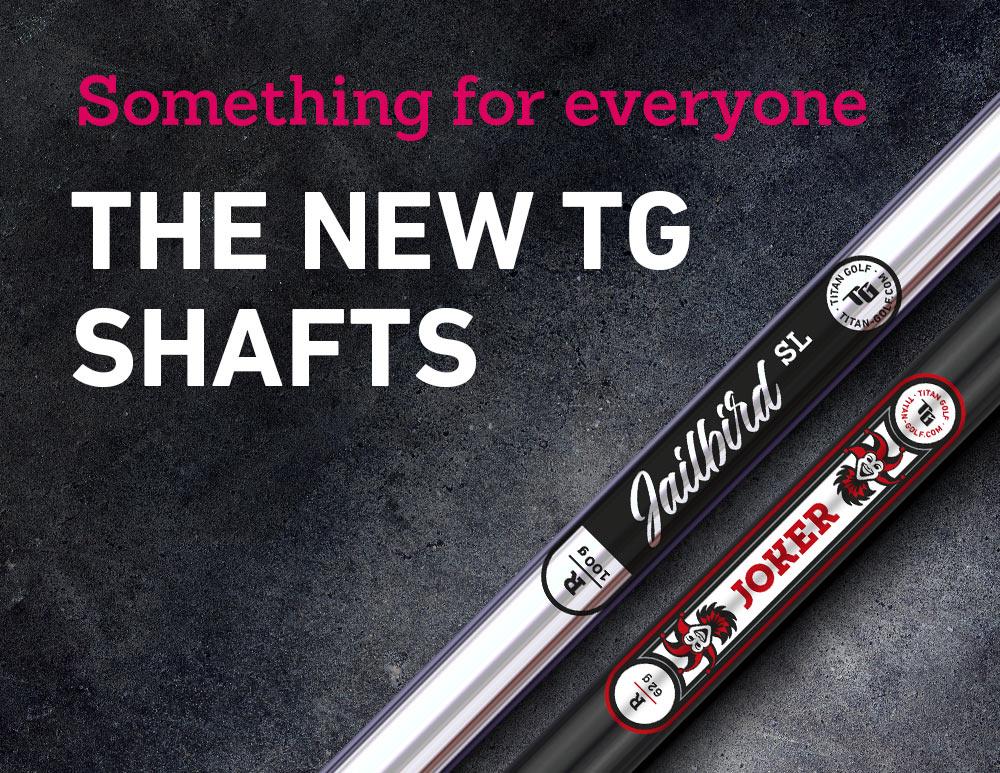 Joker Shaft
The perfect fit for players with a slow swing and smooth transition.
 Trajectory: Mid 
 Spin: Mid
 Tempo: Slow/Moderate
 Flex: R
 Weight: 62
 Length: 41
 Torque: 3,5
Jailbrid SL 
A lightweight and flexible shaft with a soft feel and great stability. The ideal fit for moderate swing speed.
Trajectory: High
Spin: High
Tempo: Moderate
Flex: R
Weight: 100g
Length: 41
Jailbird Pro 
A tour weight shaft for players seeking for a low penetrating ball flight. Maximum control and accuracy guaranteed. 
Trajectory: Low
Spin: Low
Tempo: Moderate/Fast
Flex: S
Weight: 130
Length: 41